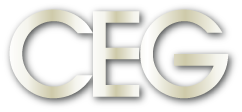 C.E. Gregory & Associates, Inc.
Information Systems Consultants
Specializing in IT Security, Certification and Accreditation, and IT Privacy Protection
Create, examine, update your IT security policies, standards, and procedures
ETF/A and ETF/R program product installation, implementation and training
Security systems classification and categorization
Complete Security System Audits; mainframe, network, platforms
Full Information Privacy data mining and discovery
IT Privacy protection analysis; breach remediation and recovery
IT Security Review and Health Assessments
z/OS Installation Audits – Examine APF, SVC, Exits, Interfaces, ISAs, Special Permissions, Library Control, Standing Access, FIRECALL Access and Use, Logging, Reporting, Open Ports (to vendors, for example)
IT Solution Evaluation and Selection
ACF2 and RACF Security Systems Technical Training
IT Policies, Procedures and Standards – Creation, Evaluation, Updates
UID String Re-engineering for ACF2; automated tools in place
Security Education & Awareness Training and Policy Creation
IT AUDIT Training and Assistance
IT Risk Analysis and Mitigation
GAO and OIG Audit Support; Remediation Verification and Compliance
Data Classification and Categorization
Multi-platform Security; LPAR support
Mandatory Access Control Implementation
Computer Crime Investigation Support
C.E. Gregory & Associates, Inc. also offers security simplification and re-engineering services. These services are of special interest to those organizations needing to improve data security levels. Particular emphasis is placed upon Role Based Access Control (RBAC) and the benefits of provisioning, Information Assurance, timely security request processing, ease of IT security systems Maintenance.  Security simplification and re-engineering will enable the following improvements:
Rapidly improve staff utilization
Decrease security requests for IT access turn-around time; eliminate the backlog of requests for access
Ensure regulatory compliance; Federal, State, Local
Streamline security administration; automate the provisioning process; convert the legacy provisioning
Remove redundant security rules and resource definitions; examine and enhance resource profiles
Streamline IT security officer activities
Reduce the incidence of errors in coding access rights
Take advantage of automation and other emerging security technologies
Leverage the comprehensive functionality of the enterprise security product, i.e. resource grouping, cross-references
Ensure that IT security is a productive contributor to the goals of your organization.  Provide for the confidentiality, integrity, and availability of your Information Technology asset.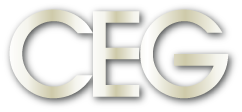 For More
Information about
C.E. Gregory & Associates, Inc.
please contact:
Charles E. Gregory
239-218-4338
[email protected]